Whether you're planning a date, or are just looking for something to do on the weekend, the Jacksonhole Tram is a great idea, albeit a little expensive if you're a college student. For as long as I've lived in Idaho, I've always wanted to take a ride up this tram, but have only now had the opportunity to go. With the weather warming up all around Idaho, we decided to go up and take a look this past Memorial Day weekend.
From Rexburg, the drive was about two to two and a half hours each way, depending on traffic and road conditions. It seemed shorter than that, though, as the drive up offers spectacular displays of the Grand Tetons and other scenic views. The tram itself isn't actually located in Jackson, WY proper, but roughly 20 minutes away in Teton Village.
As you pull into the parking lot, you'll be greeted with a building poking out of the trees, and the thick tram cables overhead extending up to the mountain.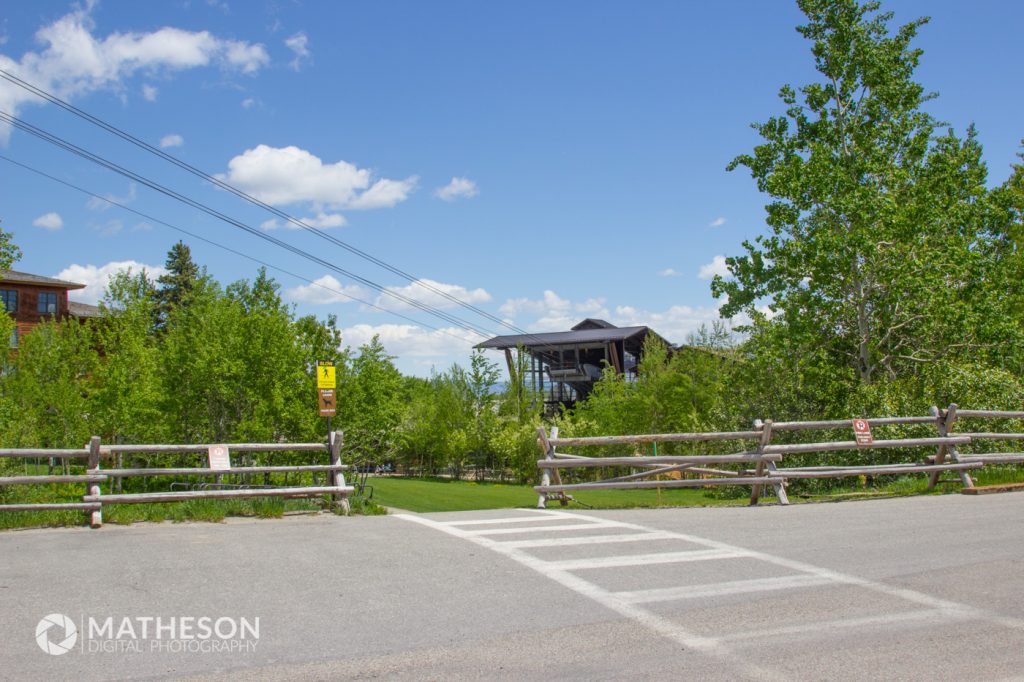 Walking around to the front of the building, you can purchase tickets from a small ticket booth. Checking their website beforehand shows that tickets are $37/person, or you can buy them online for a discounted $30/person. To save some money, we pulled out our phones and started to purchase the tickets that way. One of the guys from inside the ticket booth noticed us and said, "Are you purchasing tickets? If you want, we can just honor the online price here. It'll make it faster and easier for both of us." Cool! They handed us each a red wristband with a barcode on it.
Though we were pretty done riding the tram after one time up and down, I suppose one of the perks is that you can ride as many times as you'd like for the duration of the day. Why you'd want to, I'm not sure, but it's an option if the ascent and descent were the most exciting for you.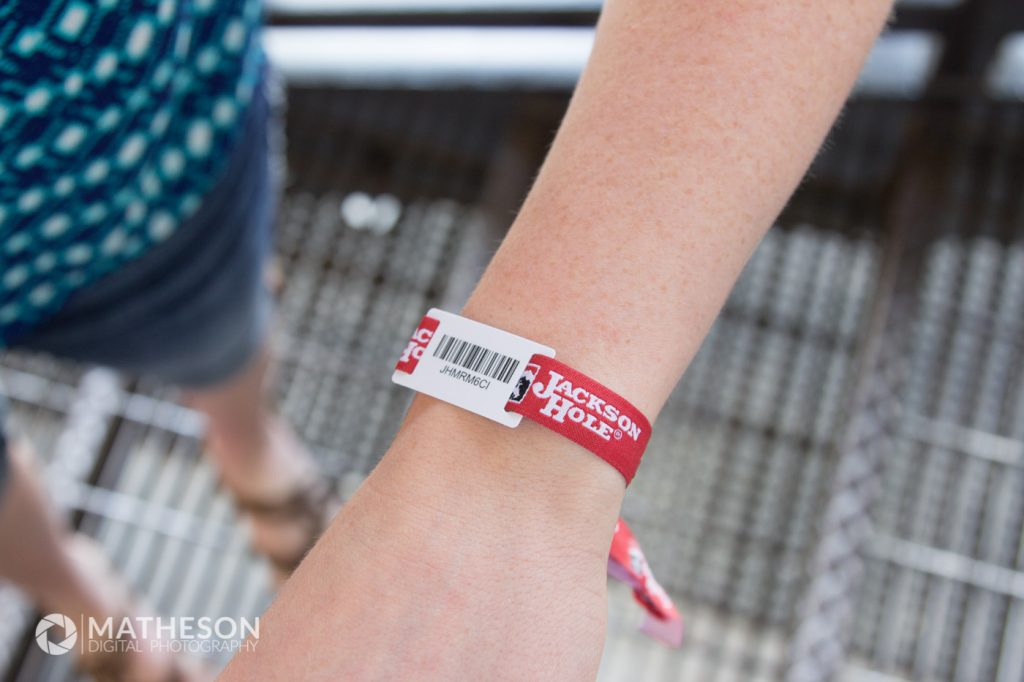 Climbing up a couple flights of stairs, we waited at the top where a man scanned our wrists and then let us through. Coming around the one side, we waited only a few minutes before seeing the tram slowly glide into the station. There's no need to worry about getting there at any specific time or fretting about "missing" the tram, as they leave from both the base and the top every 15 minutes.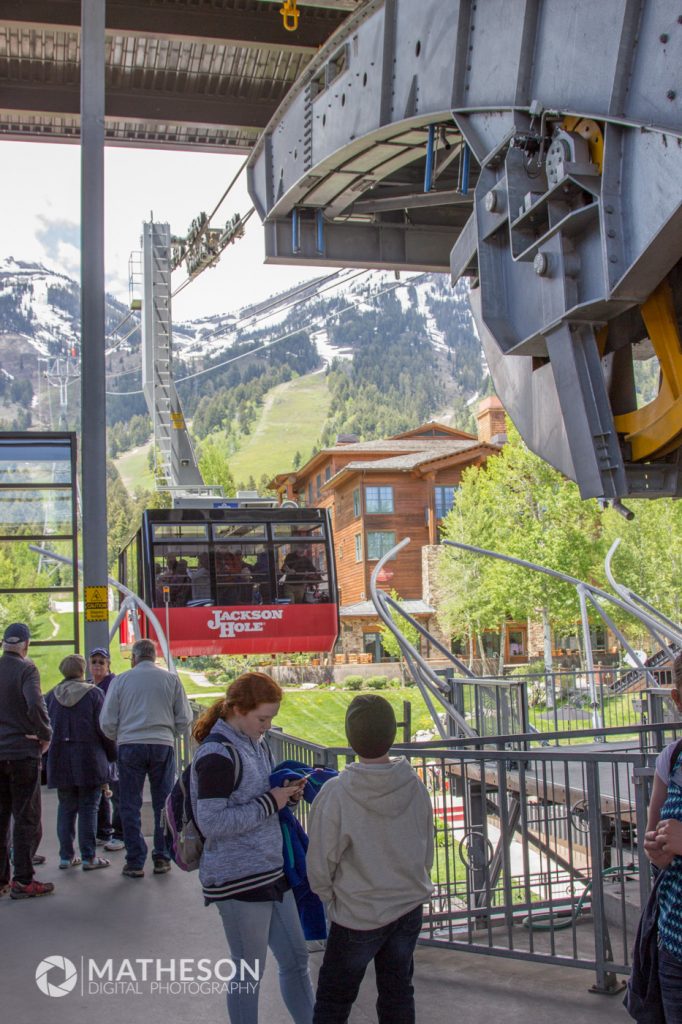 The view from the top is truly spectacular. You can see for miles in all directions around you. Even in late May, there was still a surprising amount of snow at the summit, so I'd highly recommend taking a jacket just in case.

At the top, there's really not too much to do aside from taking photos or eating. There's a restaurant (if you can even call it that — it's more of a shack) which serves waffles, alcohol, hot chocolate, and other snacks. The building is small, very crowded, and actually provides terrible views of the surround mountains. If you couldn't tell, I wasn't impressed by this at all.
There are also some bathrooms at the top, though there's no running water, so if you can wait, I'd recommend holding it until you get back to the base station.
To the North, supposedly there's another restaurant that promises better food, views, and an all-around more positive experience than the waffle shack. We would've stopped to eat there, but the tram guide said that it wouldn't open until mid-to-late June. Lucky for us, we brought lunch with us.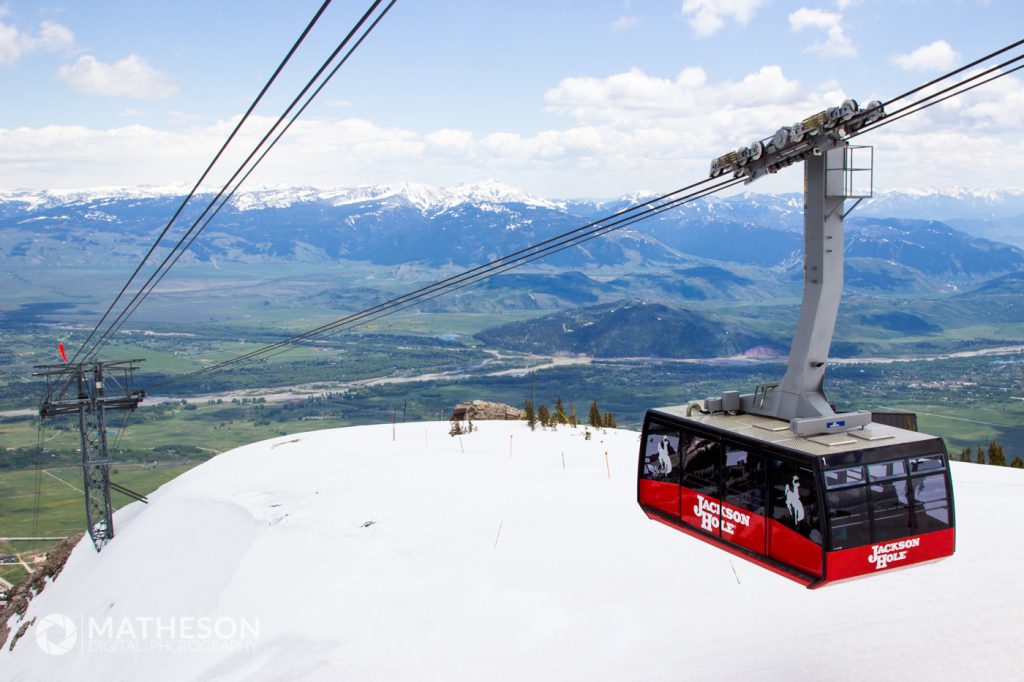 Overall, the tram itself was probably the most fun part of the entire experience. It climbed the steep mountainside at a comfortable 22 mph and took 9 minutes each way. The tram itself rises over 4,000 feet in that time, and travels over 2 miles of cable. From the other facts that I was reading, the tram can continue to operate in wind speeds of 60 mph. Pretty impressive.
We rode the tram up earlier in the morning, and so our car wasn't very crowded, but the guide mentioned that it had a capacity of 100 people or so.
All in all, it was a great experience, and was definitely something that I wanted to cross of my bucket list. If I was a college student, however, looking for a fun date idea, I might look elsewhere unless you've got deep pockets. $60-$80 seemed like a lot of money to me for two people to ride up the tram. However, the breath-taking views were worth it.
For directions, simply type in this address, and your phone/GPS should take you right there:
Jackson Hole Aerial Tram and Gondola Rides
3395 Cody Ln
Teton Village, WY 83025