This was, hands down, one of the best hikes I've ever done. And I will never do it ever again. When people say that this is a difficult hike, they aren't exaggerating. Over the course of the day, we clocked in about 10 hours, 14 miles, and 39,000 steps of hiking. Needless to say, it was brutal. But the view at the top was more than worth it. Simply breath-taking.
Located only a few miles east of Driggs, close to the Grand Targhee Ski Resort, is the trailhead to Table Rock. For years, I've wanted to do this hike, and finally got around to it. Access to this hike is fairly limited, as it's covered with snow for the majority of the year. I've heard of people attempting this hike in late July, but had to turn around because the snow was too deep. We did this hike in mid-September and didn't have too many issues. At points, the trail was pretty muddy, and there was quite a bit of snow at the very top, but it was still manageable. I wouldn't attempt it any later than October or any earlier than July.
The drive from Rexburg took about an hour and fifteen minutes to an hour and a half. We began the hike around 10:30 in the morning, and made it back just before dark. I'd highly recommend leaving much earlier than we did (i.e. 7:00 or 8:00am, if possible). That will ensure that you have plenty of time to rest along the trail, take pictures at the top, eat lunch, and then make it down before dark.
From what I've been told, there are two different trails for this hike. One known as "Huckleberry" (the trailhead pictured below) and the other known as "Face" (towards the south end of the parking lot — it's not marked, so be sure you go with someone who knows what they're doing if you're going to take this route). Huckleberry is supposedly a more gradual ascent, but it tacks on two miles and an extra hour and a half to your trip. While quicker, Face is supposedly much steeper and more difficult. I've heard of people going up Face, and down Huckleberry. We took Huckleberry both ways, and honestly, I can't even begin to imagine taking the other trail — Huckleberry was bad enough. Although it may be longer, that's the trail I'd recommend.
As with any hike, be sure to take plenty of food, water, a warm jacket, and have good shoes. You don't want to be left stranded. From the base of the trailhead to the top, you gain close to 4,000 feet in elevation, and it gets pretty windy and chilly at the top.
Directions:
Head North out of Rexburg on Highway 20, as if you're driving to Saint Anthony.

Take Exit 339 towards Driggs/Jackson

Drive 41.4 miles until you get to Driggs 

Turn left at East Little Ave/Ski Hill Road (There will be a Key Bank on the corner)

After turning left onto East Little Ave, follow this road straight (you'll pass a sign saying that you're entering into Alta, WY).

In 6.5 miles, you'll come to a sign. Turn right onto Teton Canyon road.

Follow the (dirt) road 4.4 miles until it dead ends at a parking lot. At northeast end of the parking lot, you'll find the trailhead marked with this sign: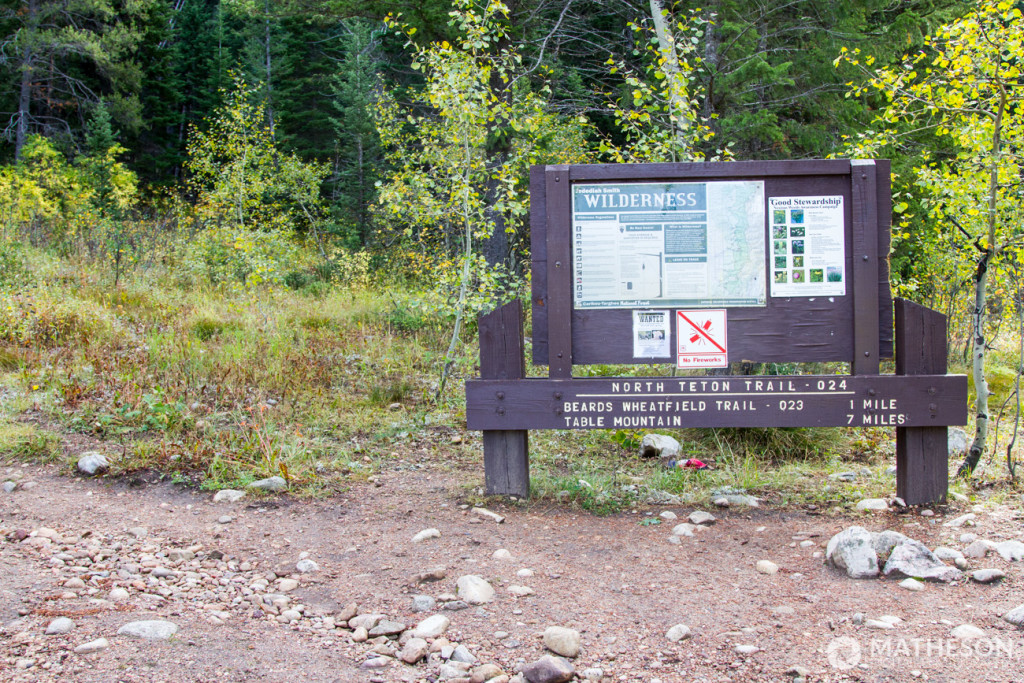 As you begin hiking, you'll immediately be engulfed in trees and forest, and incredible views. Off to the right of the trail, you'll hear water. You can head over there and check out a small waterfall. We were initially a bit confused, because we thought that we had to cross that first part of water to continue on the trail. Don't be fooled. The trail to head up the mountain is off to the left.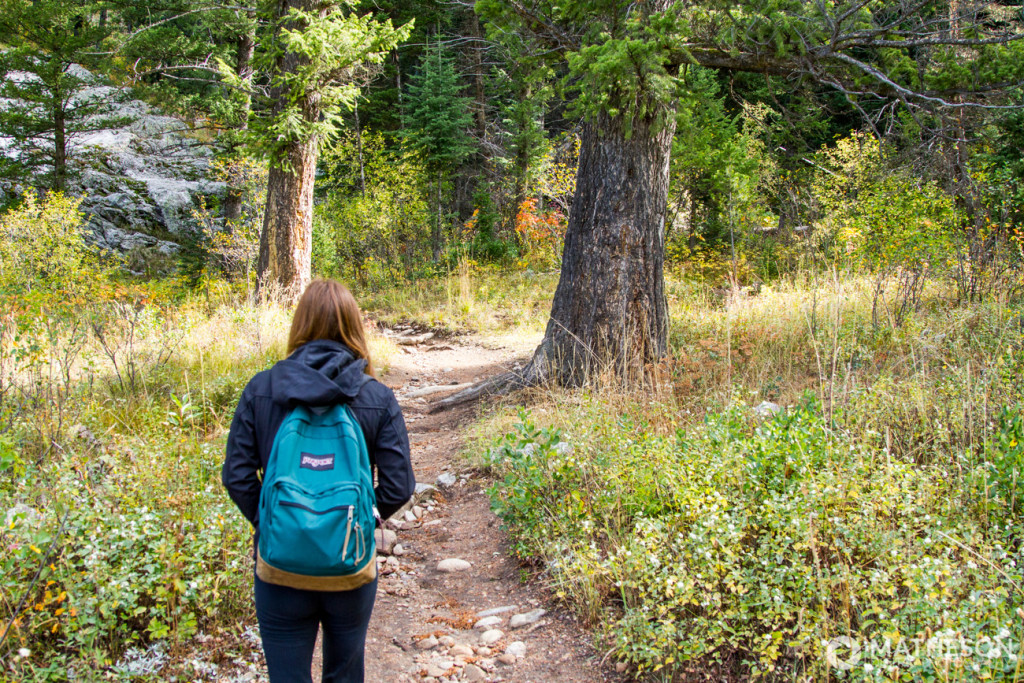 The first part of the hike, in my opinion, was pretty difficult. You immediately start your ascend by climbing up a couple of switchbacks. As you get to the top of the switchbacks, you'll soon pass a sign saying that you're entering in the Jedediah Smith wilderness. At this point, the trail flattens out a bit and becomes a more gradual incline.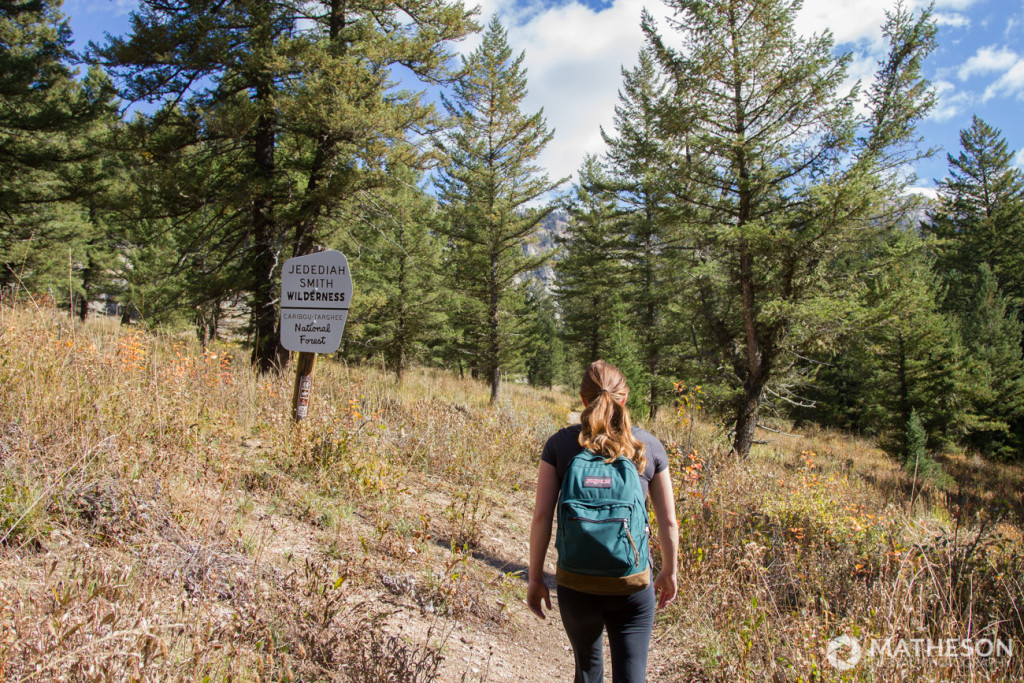 Continuing on, you pass through some incredible scenery. This was taken no more than half an hour into the hike.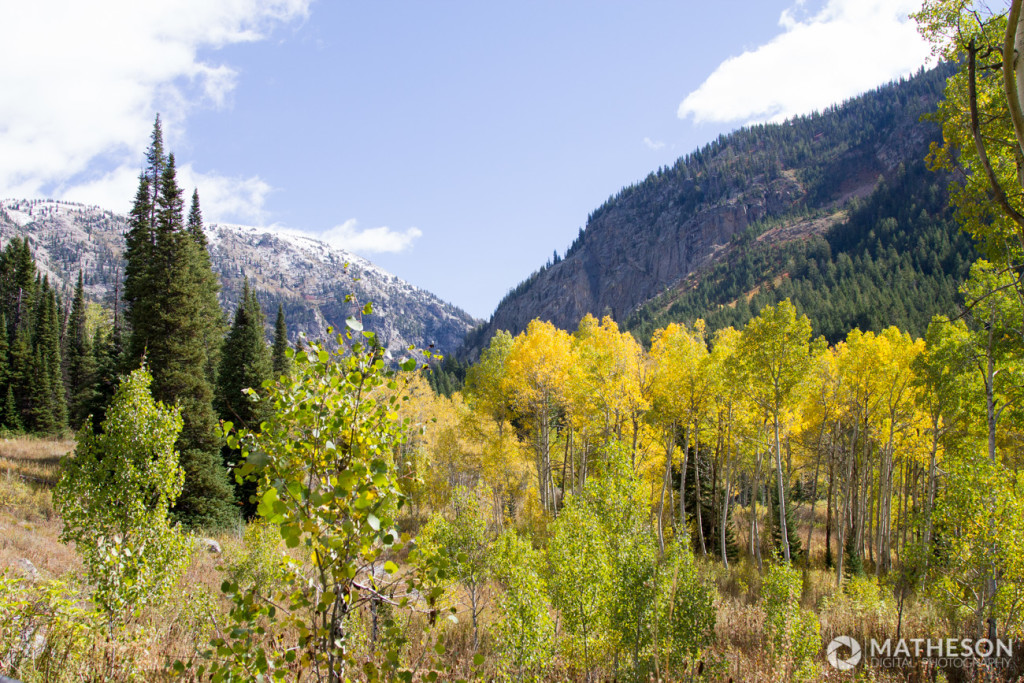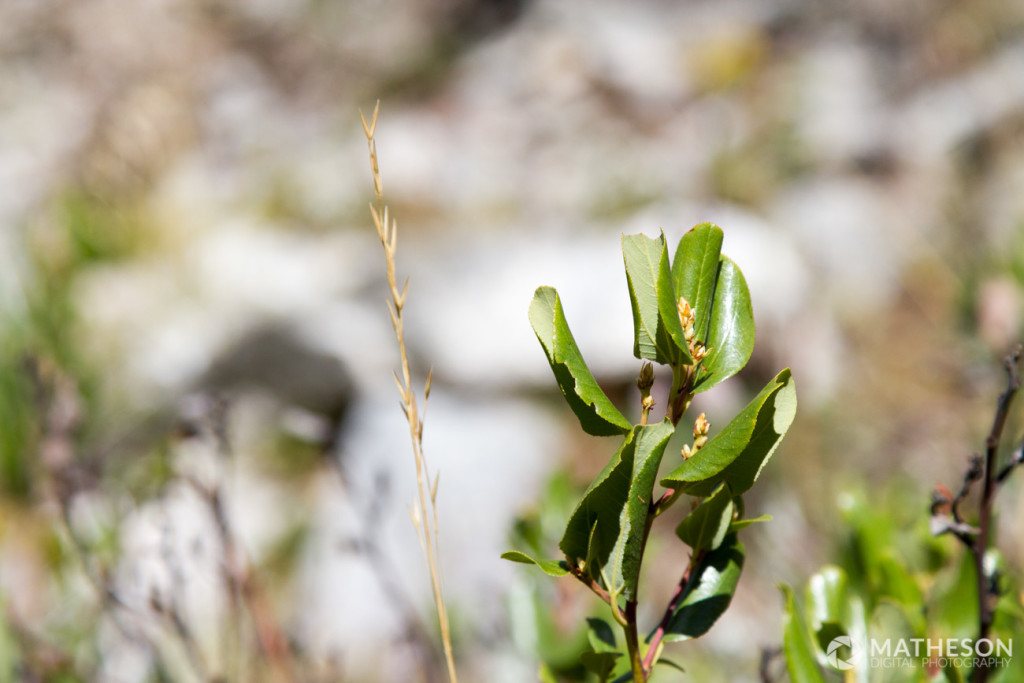 Along the path, you'll have find some small footbridges that have been erected to cross streams. There are also points of the trail where the ground is very muddy, and people have kindly placed these to walk on.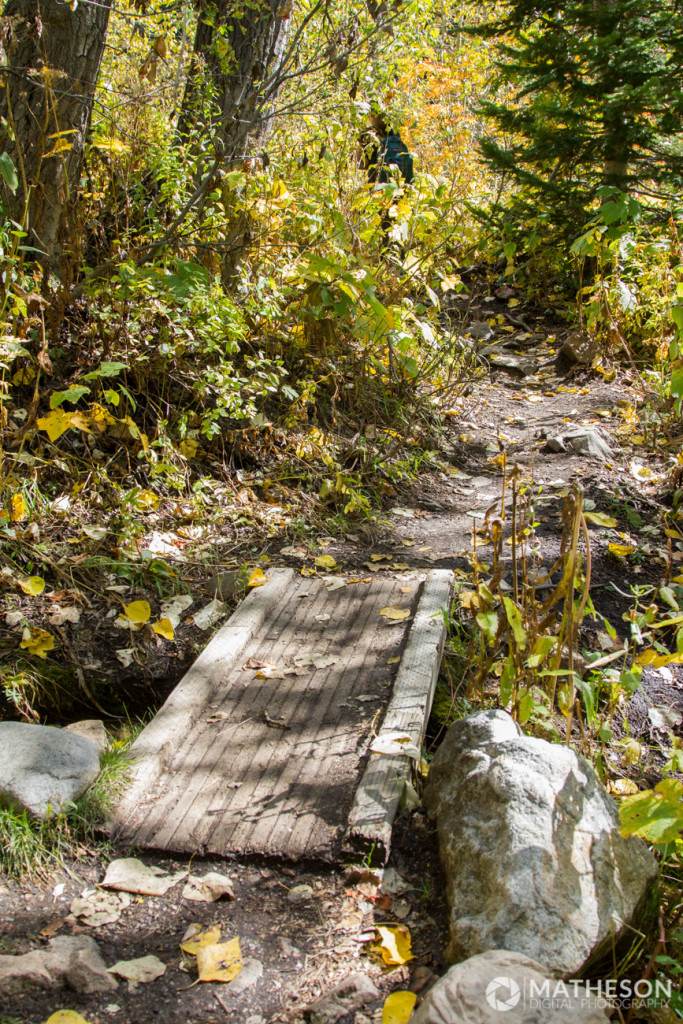 The trail passes through beautiful meadows, full of evergreen trees and wildflowers. There's a good mix of shade and sun as you follow along the trail.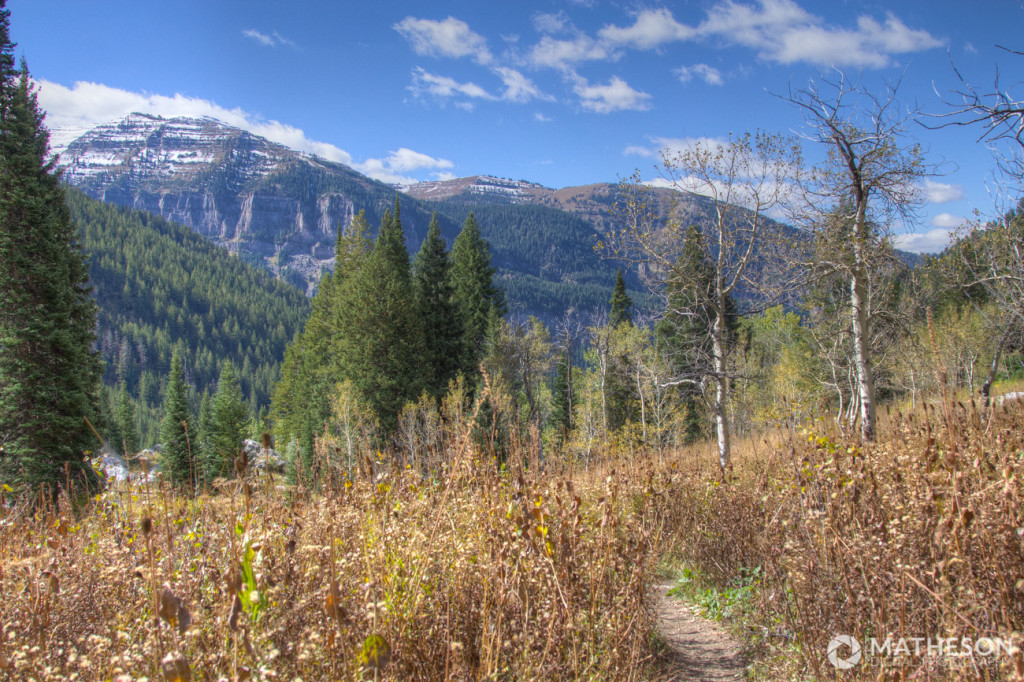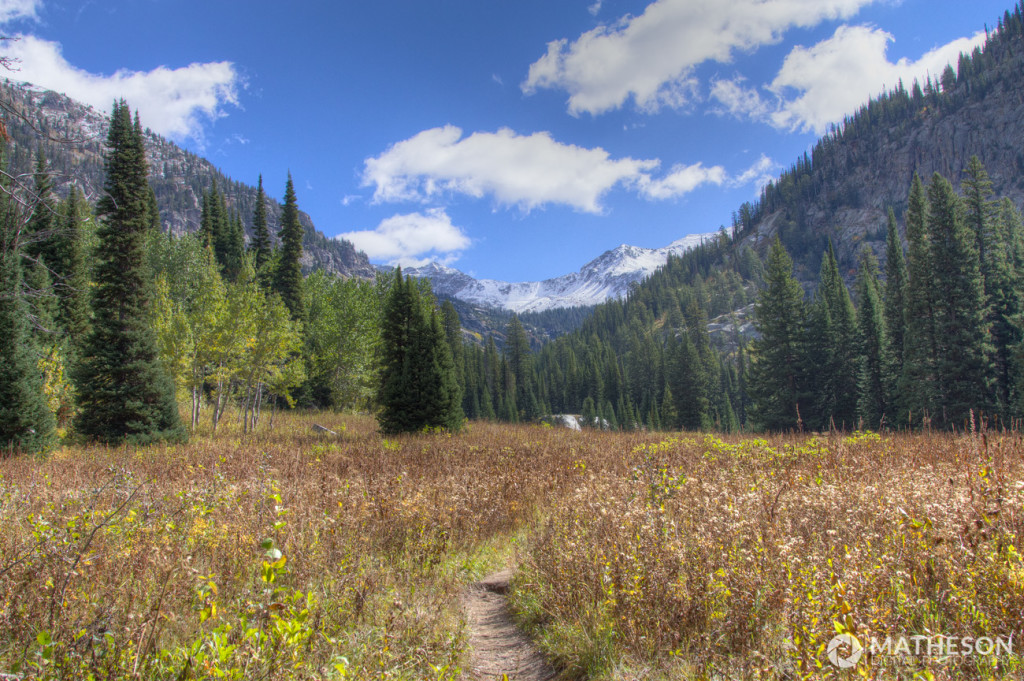 Although we didn't have any issues with insects or mosquitos, we did run into a bear. At first, it was pretty terrifying. But now, looking back, it's fun to laugh at.
We had been hiking for about an hour and a half, and decided to sit on a nice big rock and eat lunch. About twenty minutes into eating, we heard a "snorting" sound behind us. Not sure where the sound came from, I turned around. Standing no more than six feet behind us, was a brown bear. Needless to say, we were scared. We quickly grabbed our things and booked it out of there. I'm sure he smelled our food and came by hoping that we would be willing to share.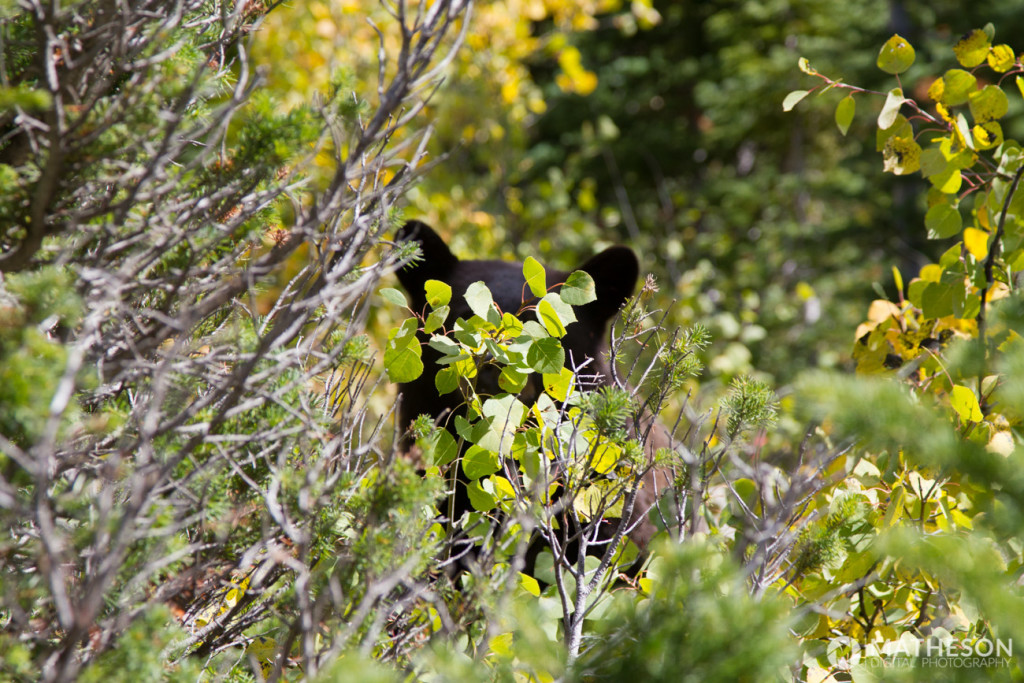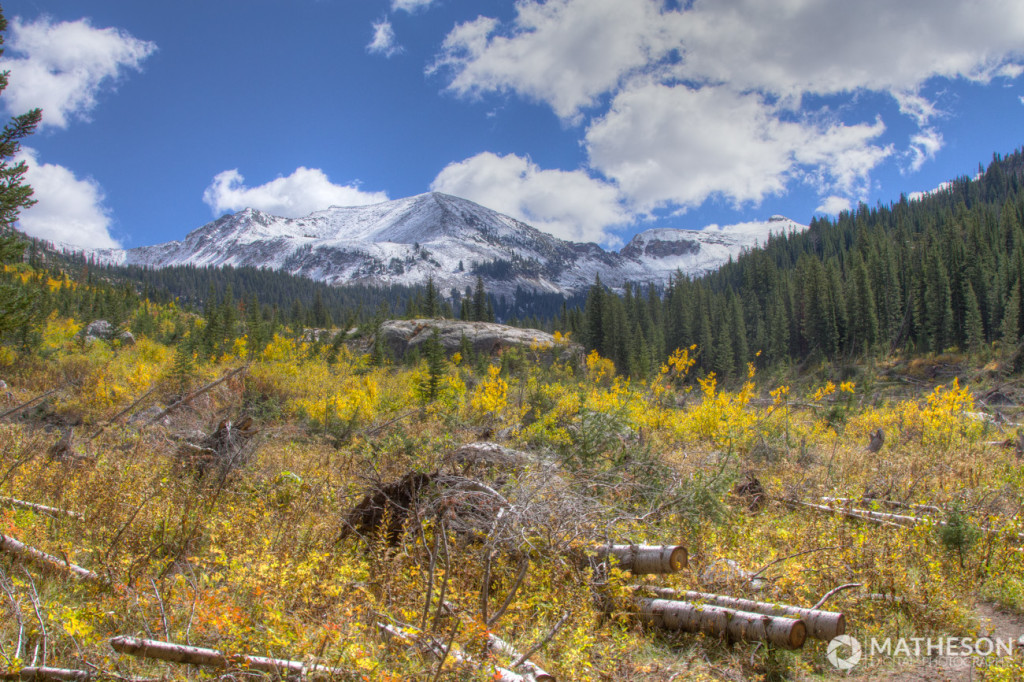 Continuing on, you'll have to cross three or four different streams. Most of them have logs placed in the water to cross easily. Pictured below was one of the larger crossings. When we went, the streams didn't seem that strong, but depending on the time of year, I'm sure that can vary greatly, so be careful. The water was ice cold, too.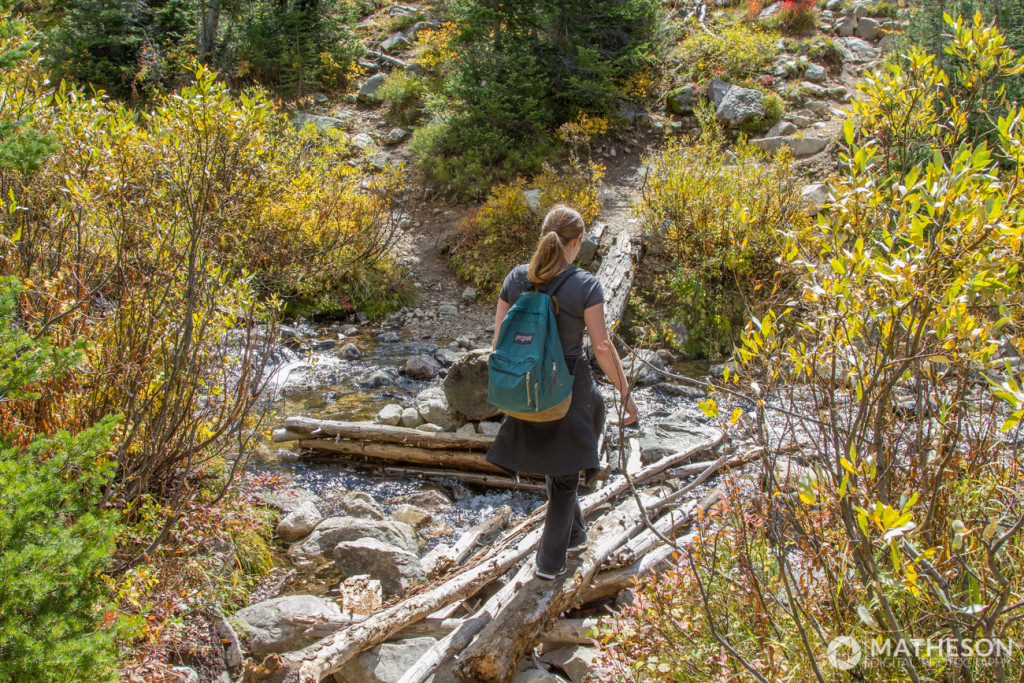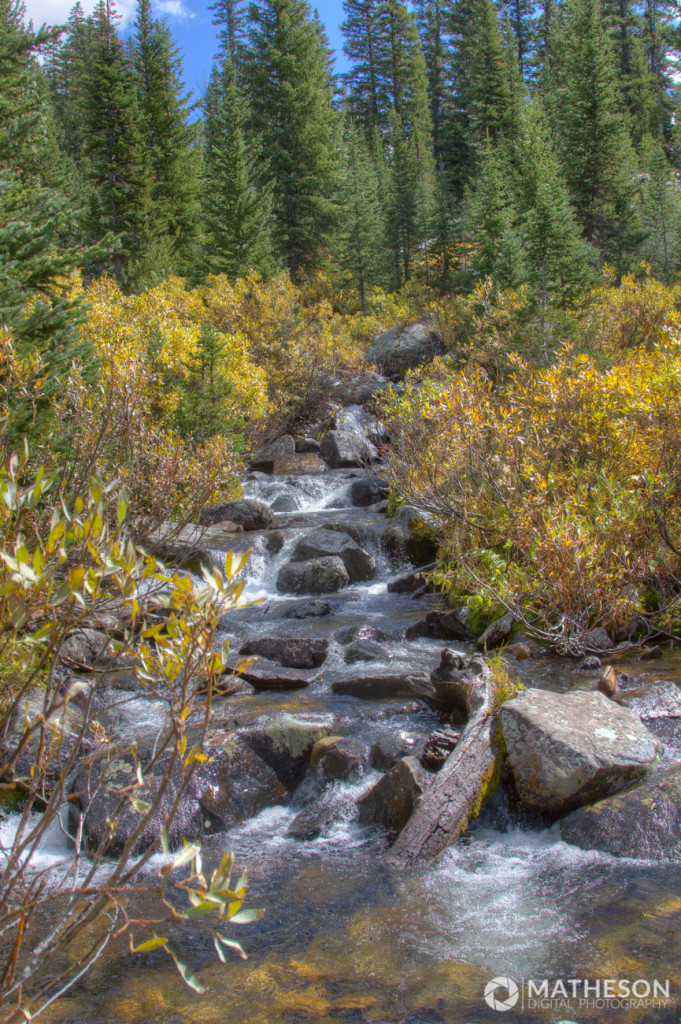 Eventually, you'll come around a bend, and table rock will come into view. It's hard to imagine that you'll ever actually make it that far. You'll begin the ascent up a large set of switchbacks that take you up and to the right, away from table rock. This part was especially difficult for us, as it was very steep. You'll eventually come up over a ridge, where (thankfully) the trail flattens out, and you walk along this ridge towards table rock.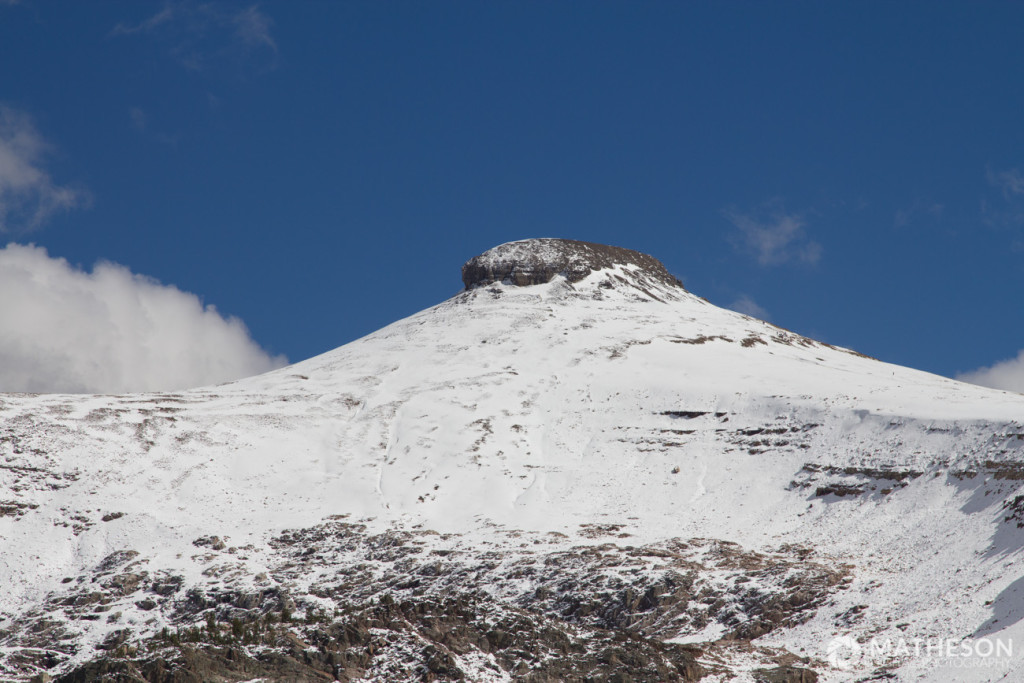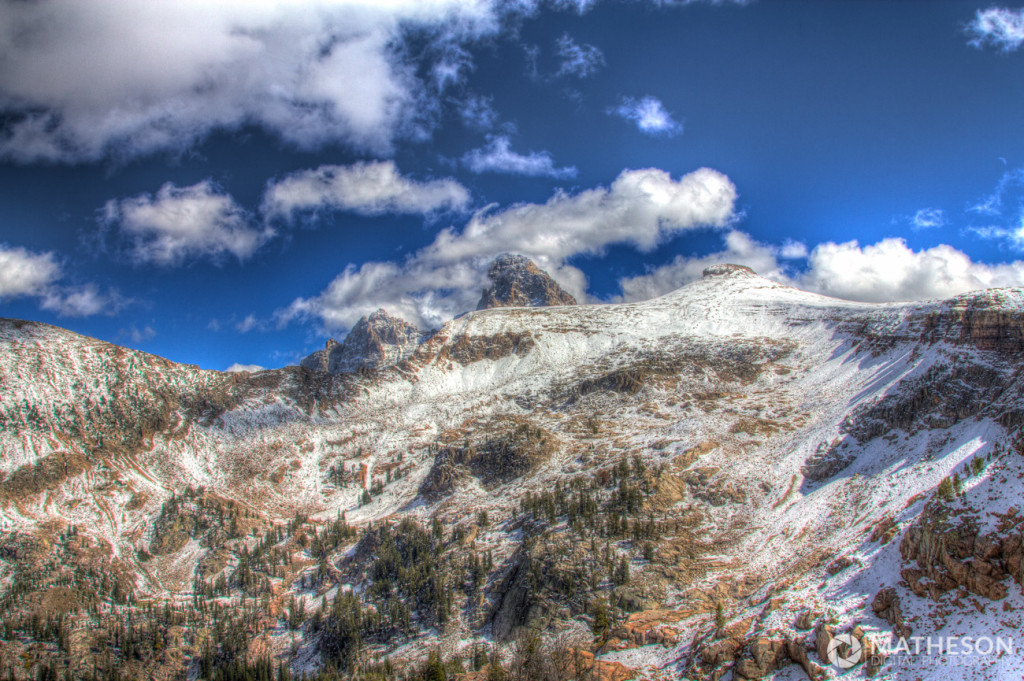 As you near table rock, you'll come to a large field full of rocks. At this point, the trail almost disappears and you simply make your way up the hill best you can. The ground is incredibly uneven, and some of the rocks pretty large, so be careful and watch your footing. It would be pretty awful to twist an ankle this far into the hike.
To be honest, at this point, I kind of felt like dying. We would take about ten steps, lean over, place our hands on our knees, and re-evaluate if hiking all the way to the top was worth it not. If you're a wimp like me, take someone with you who is strong-willed, so they won't let you quit. Keep climbing. You'll start to tell yourself that your current view is "just as good" as it will be up at the top. It's not, trust me. As you get even closer to your destination, the large rock begins to get smaller and smaller until you're walking through a field of shale. It's quite discouraging, as you will take two steps forward, but fall backwards one. But don't stop. It's worth it!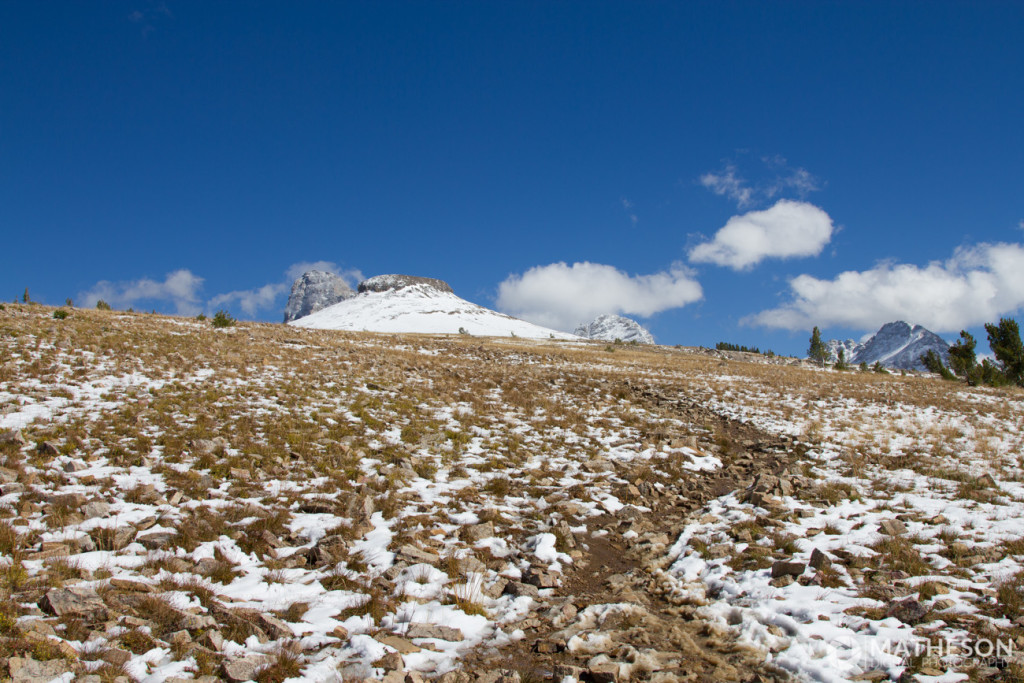 The last little bit of the hike involves climbing up some large rocks, but nothing too technical. As you walk the last few steps, you'll come up over a ridge and you'll be greeted with this view. At this point, it all becomes worth it. The Grand Teton (pictured below, middle) looks so close, you feel like you can reach out and touch it. In reality, it's about two miles away.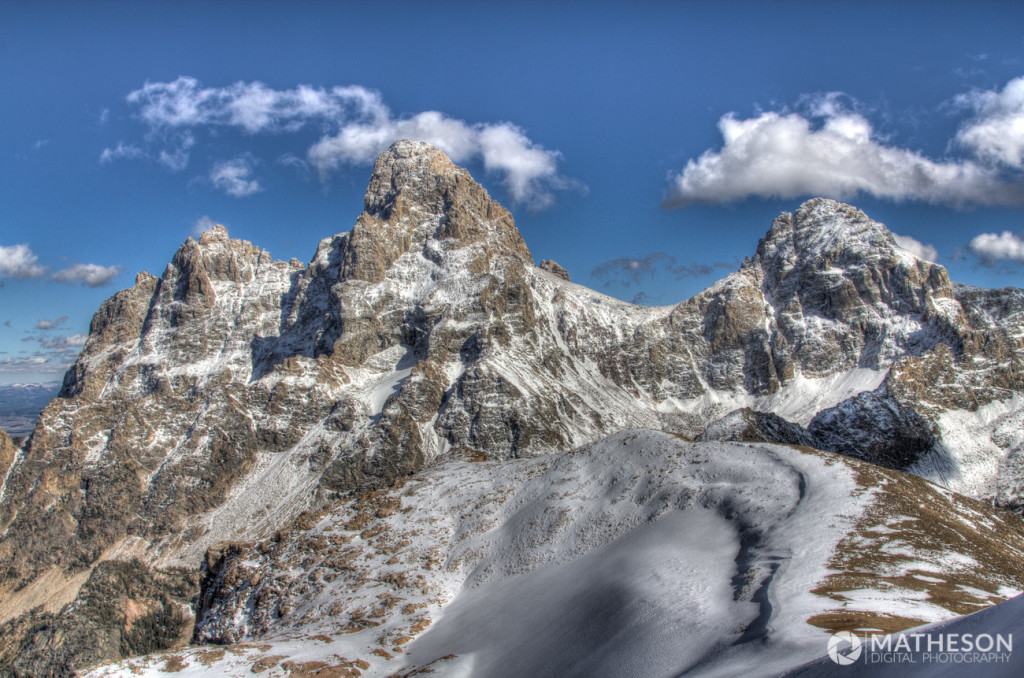 We are by no means quick hikers. It took us five hours and forty-five minutes to make it to the top. I'm sure we took more breaks than most, as many people have reported that they can make the inward leg of the hike in four or four and a half hours. That (obviously) wasn't our experience, though.
Words simply cannot describe how it feels being up at the top, and pictures don't even come remotely close to doing it justice. The best I could do was take a panorama.
At the top, it's incredibly windy, and very cold. If you walk down towards the right side of the rock, there's a little bit of a cove that completely shields you from the wind, but still offers spectacular views.

Heading back down the trail, you just have to head back down the same way you came up. Again, be careful on your descent, as the mud and steepness of the trail can make for some scary situations.
The scenery heading outbound is just as incredible as before. We were greeted with warm, Fall colors.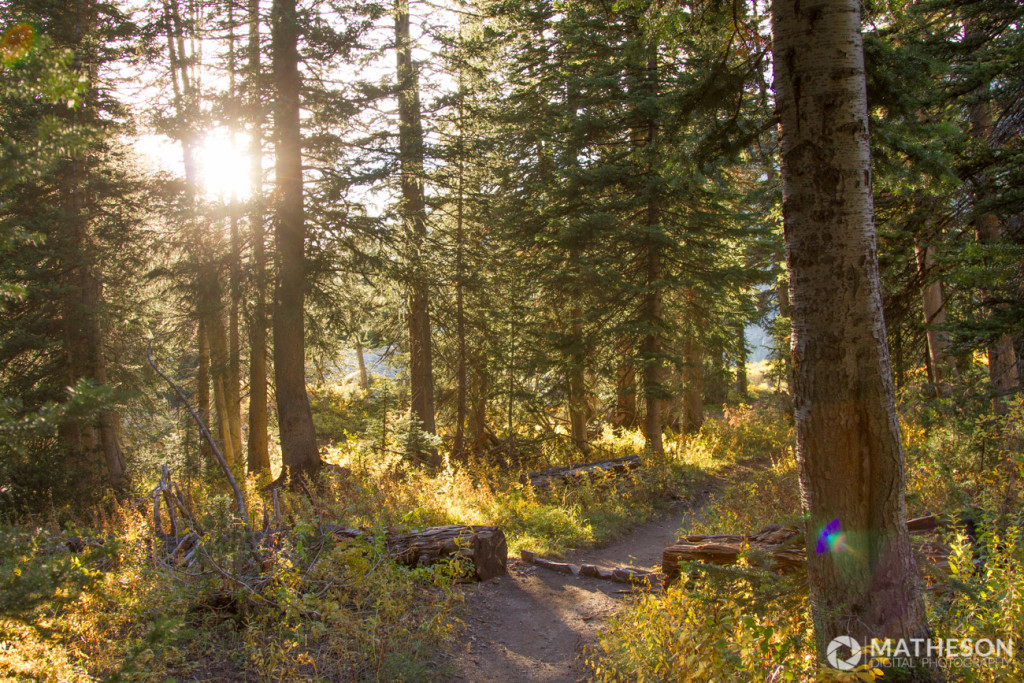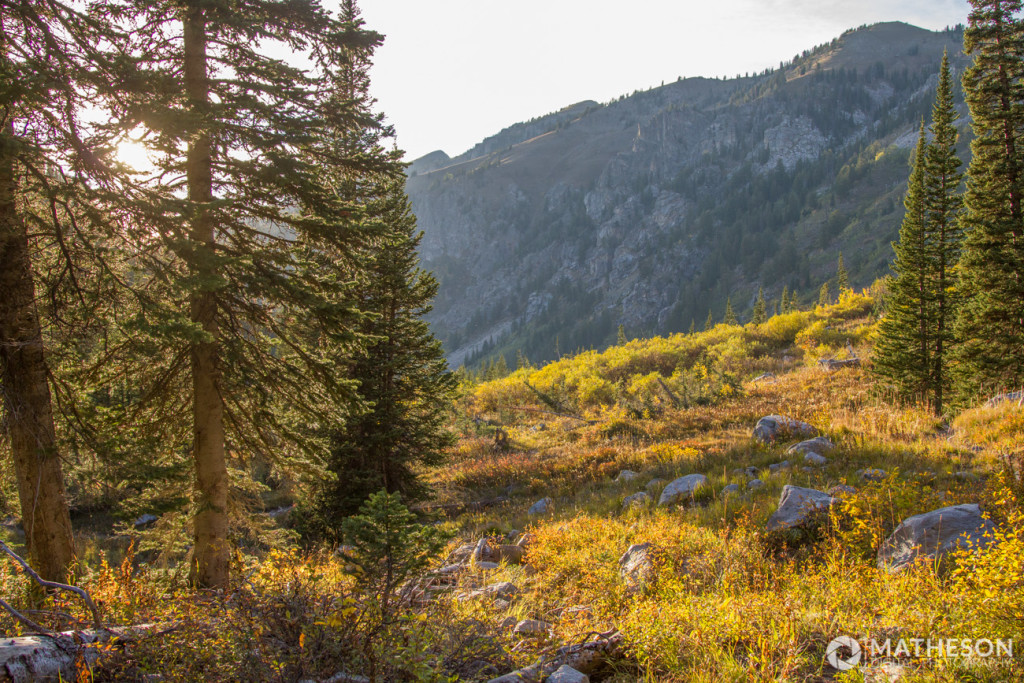 The return trip was quite a bit shorter, at three and a half hours, but still a good distance. Overall, it was worth it, and I highly recommend it.