Are you guys all as excited for Winter to be over as I am? For the first time this season, I was able to get out and go hiking and it couldn't have been better. The fresh air and warm sun are signs that Spring is just around the corner. Let the hiking commence!
If you haven't done this hike, it's definitely worthwhile. I'll admit that it isn't the most fun hike that I've ever done in the area, but you can never go wrong by heading outdoors and spending some time with nature. While still beautiful, these lakes most definitely are not as spectacular as some of the others in the area.
This great trail leads to not just one, but TWO different lakes (and eventually a waterfall, if you're willing to hike that far). Along with that, you've got the chance to see all sorts of wildlife. The trail is well maintained, and is tempting for those looking to camp as well. This trail benefits from being accessible much earlier in the season than some others in the area, due to it's lower elevation. Like I mentioned, we did this hike early in the year (mid-April), and while the trail was a little muddy in some spots, there was very little snow. I'm not in any kind of great shape, but found this hike to be moderately difficult. It's 4 miles to the lower lake and 7 miles to the upper. Most of the terrain was relatively flat, but there were a number of decent inclines you will need to scale.
The trail is definitely not a secret — if that's what you're looking for, this isn't for you. On our hike, we passed groups of Scout troops, joggers, fishermen, mountain bikers, dirt bikers, and people riding horseback. We arrived decently early in the morning (~10:00-ish) and didn't have any trouble finding parking at the small lot at the beginning of the trailhead, but on our return trip, we were surprised by the number of cars that had joined us.
The trailhead, from Rexburg, is only slightly over an hour away. Head South out of town on the Archer Highway (the road that passes Big Jud's on the right). Eventually, you'll be brought into Ririe. Continue heading South out of Ririe until you reach the Swan Valley Highway (US-26). Turn left and follow this road for 30-35 minutes. You'll then take a left turn onto "Old Irwin Rd." If you pass either "The Lodge at Palisades Creek" or "The Dam Store" on your right side, you've gone too far and missed the turn. Once on Old Irwin Road, drive two miles straight, and you will eventually be brought to a small parking lot.
This is the trailhead.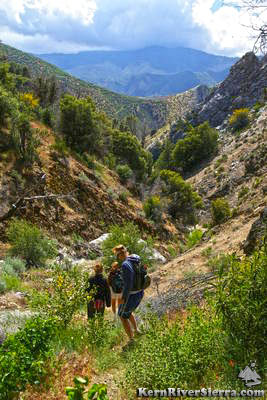 A short distance into the hike (less than 1/4 of a mile), you'll see a large brown wooden box to the right of the trail. They ask that one member of your group mark your visit in their log book.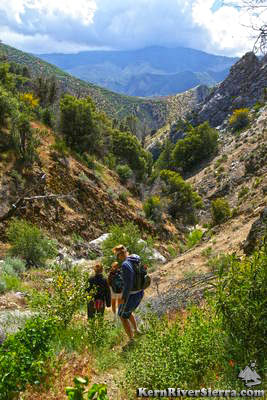 As mentioned earlier, this trail leads to both the Lower and Upper Palisades Lake. We only had time to do the Lower Lake. You'll follow the trailhead, which travels right next to Palisades Creek for almost the entirety of the journey.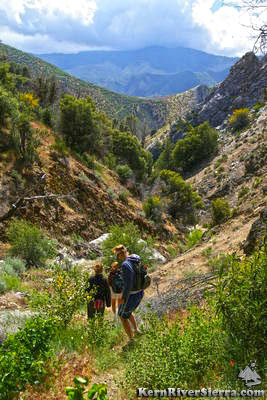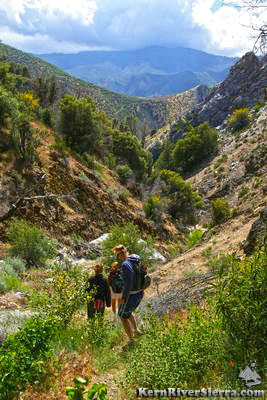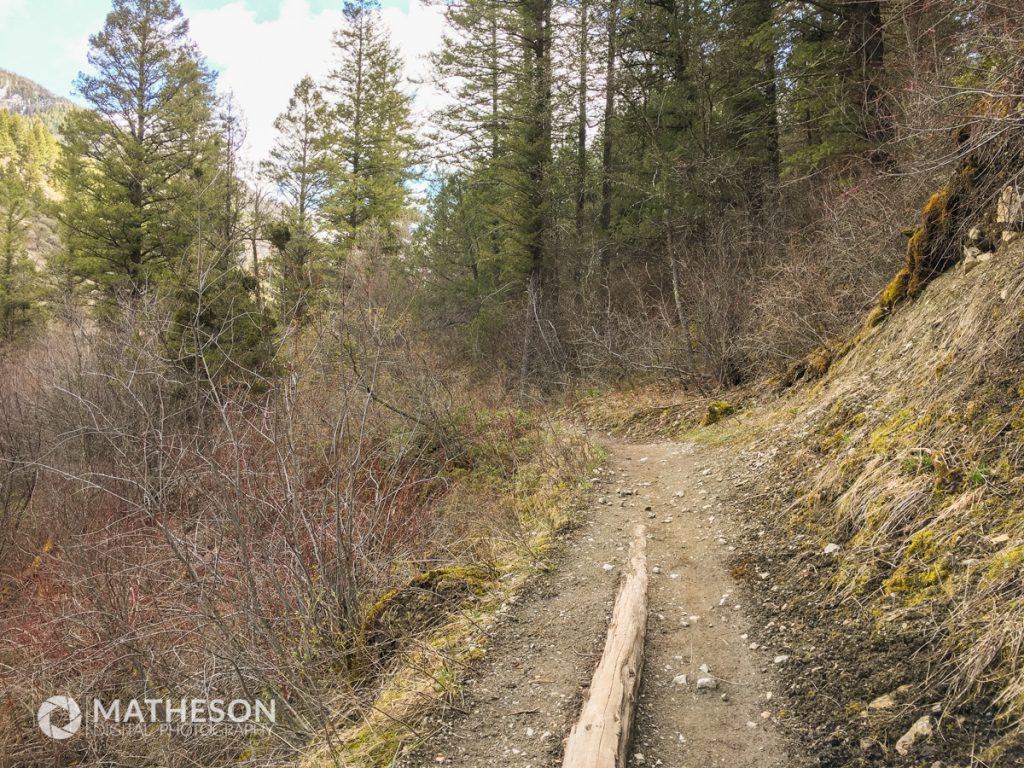 It will take you weaving in and out of trees, through some rocky paths, and over a number of man-made bridges (I counted four or five, if I remember correctly).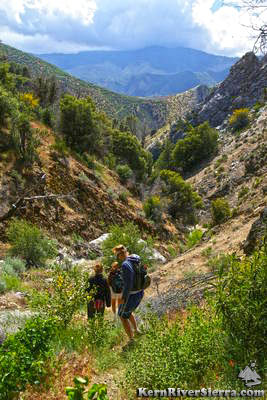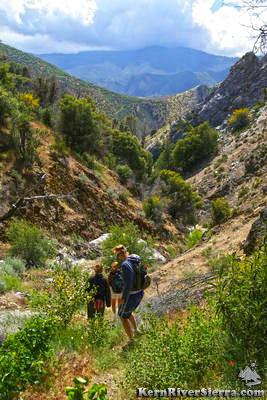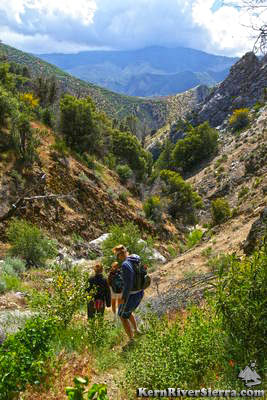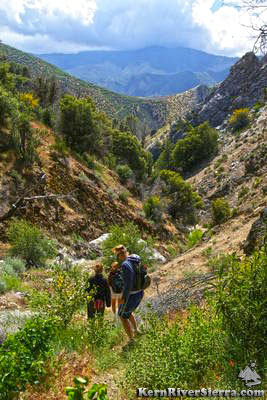 At one point, you'll pass through a section with steep cliffs on either side. We weren't able to see any, but I had heard that if you're lucky and look closely, you're able to see mountain goats up against the ridges.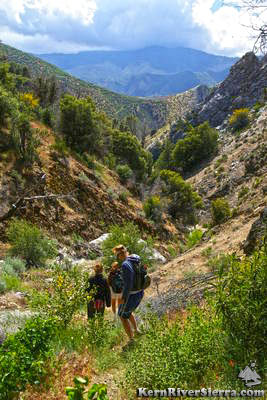 After the last bridge, you'll pass through a number of switchbacks up a good-sized incline, and then finish up cresting a hill which opens up to a large flat clearing at the top, home to a number of firepits which most certainly was home to a number of campers.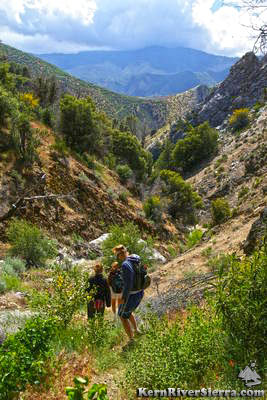 As you turn left away from the clearing, you'll see two wooden sign posts. Walking past them, you'll walk only a few short paces down the trail and you'll be brought to the lake.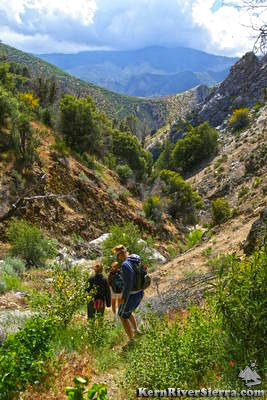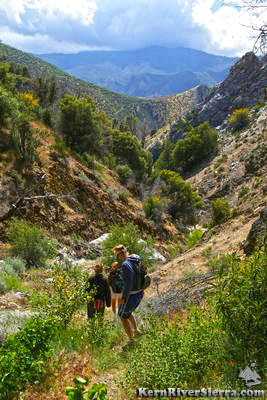 Overall, it's a great hike. While we weren't moving as quickly as we probably could, we weren't going at a snail's pace either, and we were able to make it to the lake and back in about four hours. Remember that this is just to the lower lake, and pushing on another 1.7 miles will bring you to the upper lake (which from what I've heard, offers even better views).
Stay safe, hike only in designated area, bring lots of food and snacks, and possibly even some bear spray.